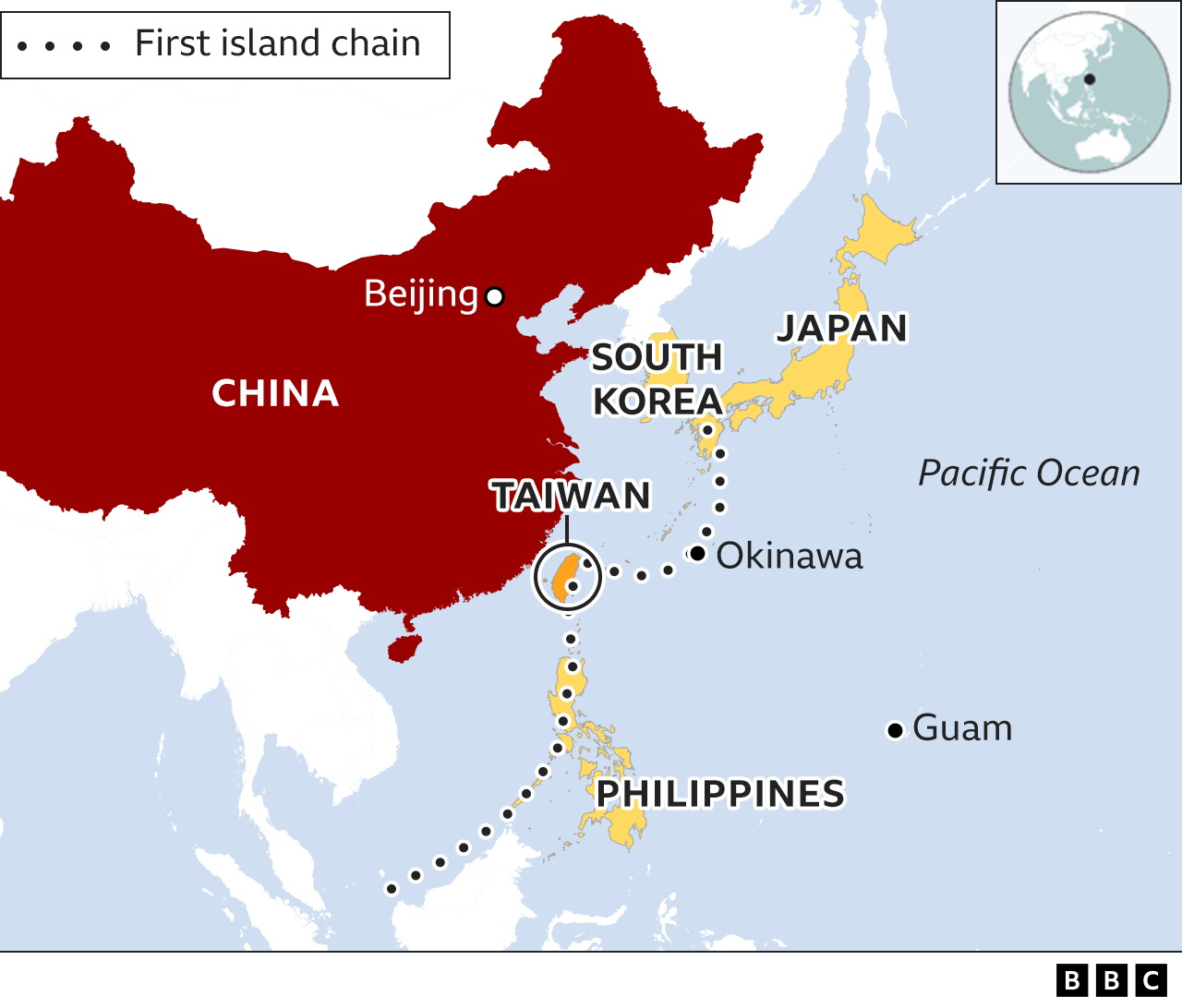 Less than 100 days before the world's leaders meet in Egypt to tackle the climate crisis, House Speaker Nancy Pelosi's incendiary trip to Taiwan leaves climate cooperation between the U.S. and China in tatters. It was only last year, in 2021, that U.S. Climate Envoy John Kerry and China Special Envoy for Climate Change Xie Zhenhua issued a joint statement to strengthen the Paris Agreement by adopting "long-term strategies aimed at net zero GHG emissions" to keep the world's temperature below 2 degrees Celsius, with the goal to limit warming to 1.5 degrees.
Following Pelosi's Taipei jaunt by U.S. military transport, including polluting fighter jets and warships that escorted the speaker to Taiwan, Beijing broke off climate talks and launched large scale military drills, encircling Taiwan to prove it could blockade the island and that if push came to shove — should a confrontation ignite between Chinese warships and the U.S. Ronald Reagan Carrier Strike Group stationed in the South China Sea — everyone would know the score before the first rocket was launched.
Such collaboration is urgently needed if the world is to thwart rising sea levels, drought, famine and extreme weather — flash floods to suffocating heat waves — because China and the United States are the world's largest carbon emitters, responsible for 40% of greenhouse gasses baking the earth. (…)
U.S. House Speaker Nancy Pelosi, left, visiting legislators in Taiwan. (Wikipedia Commons) Veterans for Peace's Climate Crisis and Militarism Project (CCMP) (of which this writer is a member) has issued a statement requesting the U.S. government apologize to China for the speaker's visit."We call on the White House and State Department to apologize to China for unnecessarily escalating tension in the Asia Pacific," the group said, adding that it is in this region that the "U.S. maintains over 200 military bases, stations tens of thousands of troops and conducts hundreds of military exercises to prepare for war against China."
Other Apologies
Such an apology would not be unprecedented. The U.S. government has issued, either from the president or Congress, formal apologies for slavery and Jim Crow laws, Japanese internment and the overthrow of the Kingdom of Hawaii. While New York Times columnist Thomas Friedman described Pelosi's trip as "utterly reckless, irresponsible and dangerous," some lawmakers, both Democrat and Republican, argued the speaker had a right to travel wherever she pleased and that the People's Republic of China (PRC), which the United States has formally recognized for the last 50 years as the only legitimate China, had no business telling the speaker where she could or could not take her entourage.
This argument assumes the speaker was not a heartbeat away from the presidency, second in line to assume the role of commander in chief in charge of hundreds of military bases surrounding China; did not have a history of anti-Chinese rhetoric and legislation and was merely a tourist zipping around Asia in a commercial jet or a less powerful politician bent on attending a ribbon cutting event at a cultural center in Taipei.
Anti-war organizations, such as Veterans for Peace, CODEPINK, Pivot to Peace and the foreign policy team of Progressive Democrats of America knew better, so they sponsored a protest complete with ornamental yellow Chinese dragons in front of Pelosi's office at the San Francisco Federal Building on the eve of her visit to Taiwan. The message? Cancel your trip. Waving signs that read "No war on China" and "Stop the provocations" the demonstrators — most of them Chinese Americans — urged Pelosi to focus instead on the climate crisis and economic woes besetting the country. In Congresswoman Pelosi's 12th congressional district, which spans most of San Francisco, the Asian population is 37 %, the poverty rate 10%, leaving over 80,000 people in dire straits. One-in-four people living in San Francisco risk food insecurity, not knowing from where their next meal will come. This stands in marked contrast to the speaker's fridge packed with gourmet ice cream, her net worth pegged at $114-million, according to Open Secrets, a D.C.-based non-profit that follows the money — campaign contributions.
Ignored Opposition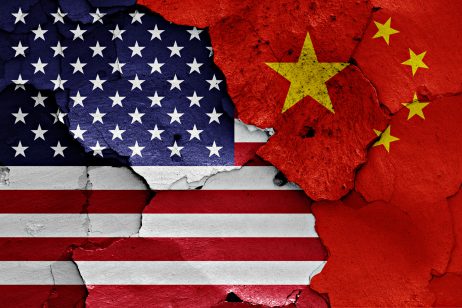 Pelosi ignored the protest in her hometown; President Joe Biden's stated disapproval; the Pentagon's concern that forcing a confrontation with a nuclear-armed country — holder of a trillion dollars of U.S. debt, world's largest exporter, population of 1.5 billion people — might not serve the interests of US national security. She flew to Taiwan anyway.
Accompanied by Congress members Gregory Meeks (D-NY-05), Chair, House Foreign Affairs Committee; as well as Mark Takano (D-CA-41); Suzan DelBene (D-WA-01); Raja Krishnamoorthi (D-ILL-8th) and Andy Kim (D-NJ-03) the speaker, lunched with semiconductor magnates in the microchip mecca of Taiwan. This lunch occurred a week before Biden signed the Chips Act of 2022 to legislate a $52 billion subsidy to the domestic microchips industry to prevent U.S. companies from offshoring foundries to China, another microchip mecca.
Pelosi's itinerary also included a visit the National Human Rights Museum where amid protests and counter-protests she met with former PRC political prisoners and learned of the archives documenting the persecution of dissidents and murder of civilians by anti-communists who fled the Chinese mainland in 1949 when Mao Zedong founded the People's Republic of China.
The Aftermath
The Chinese government said Pelosi's visit "gravely undermines China's sovereignty and territorial integrity," and in the hours following conducted days of live-fire military exercises in the contested Taiwan Strait, imposed sanctions on Pelosi, suspended dialogue on "theater level" military commanders" and cut off climate talks. Pelosi rubbed salt into the wound — insisting the trip was "worth it" and that China's President Xi Jinping was "acting like a scared bully." In the face of Pelosi's own bullying taunts and in the absence of a U.S. government apology, grassroots diplomats can work to foster friendships with the Chinese people.
Establish Green Sister Cities
Launched by President Dwight D. Eisenhower in 1956, the Sister Cities program was designed to promote people-to-people diplomacy through cultural exchanges and shared research. Beijing and New York City are Sister Cities, as are Washington, D.C., and Chongqing. Ironically, it was San Francisco, the city Pelosi is supposed to represent, that in 1980 became the first U.S. city to form a friendship link with a city in the People's Republic of China. Shanghai is now also a Sister City to Chicago
Following Russia's invasion of Ukraine, Sister City relationships between the U.S. and Russia struggle on life support. Several cities — Colorado Springs, Sarasota, Norfolk, Dallas, DesMoines and Chicago — have already severed or are in the process of dissolving their Sister City relationships with counterparts in Russia In keeping with the emphasis on research and development, U.S. and China Sister Cities could collaborate on building sustainable cities, technology and expertise to create networks of bike lanes and mass transit; tree canopies in scorched neighborhoods; urban farming; innovation in sewage treatment and waste utilization; divestment from coal and oil to transition to renewable energy and reliance on passive solar.
So, while Pelosi defends her Taiwan trip — insisting the Pentagon never told her not to go —peace-loving people in the United States can pursue real diplomacy: Sister City relationships that not only heal the spirit, but also the climate.
Marcy's activism began in high school when she marched against the Vietnam War and later joined the defense team of Pentagon Papers whistleblower Daniel Ellsberg;
Marcy is coordinator of Copedink Congress, a bimonthly program on U.S. foreign policy and demilitarization. A long-time anti-war activist, Marcy served as a 2020 DNC delegate to Bernie Sanders and co-chairs the foreign policy team for Progressive Democrats of America. She's a member of Veterans for Peace's Climate Crisis and Militarism Project
Her views expressed are solely those of the author and may or may not reflect those of Consortium News.